Private Glass Blowing Experience For 1
$

100.00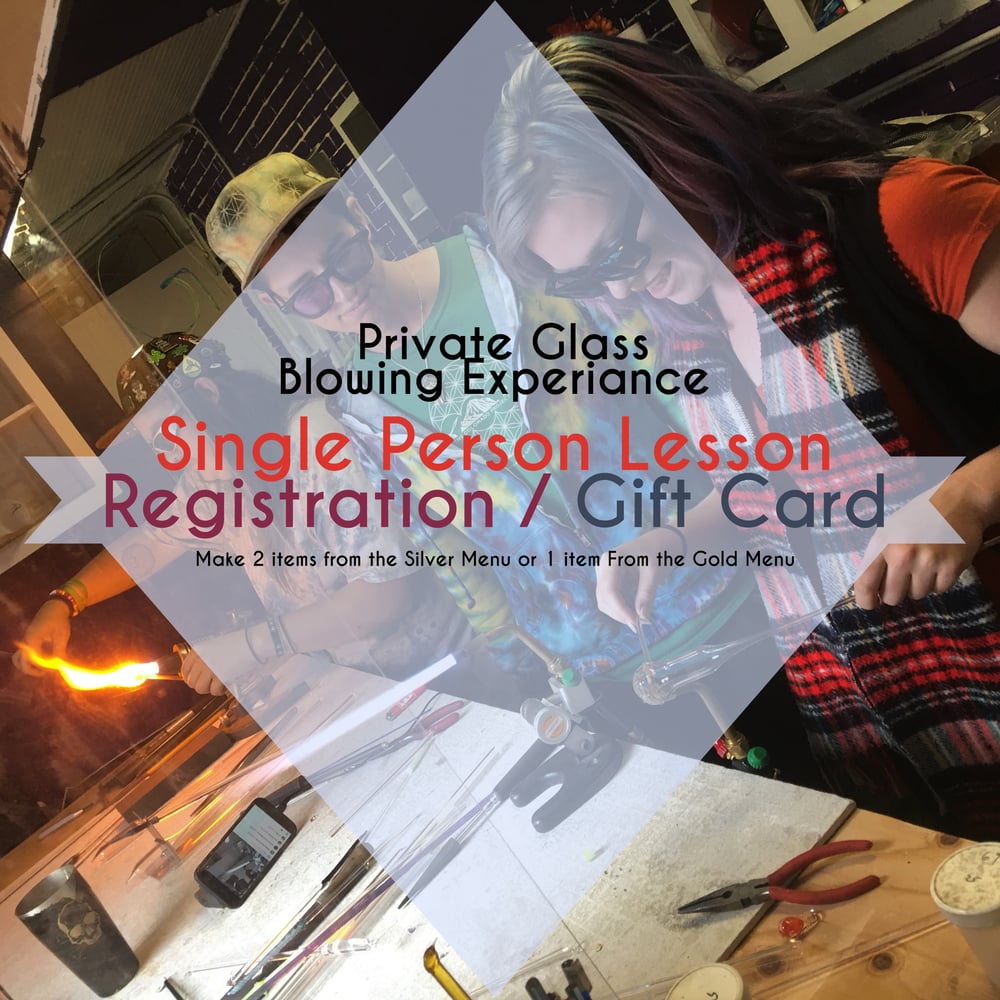 Gift Card or Private 1 Person Lesson: Make & Take Two Items from Silver Menu or One Item From Gold Menu {$100}
Gift Card or Private 2 Person Lesson: Each Student Make & Take Two Items from Silver Menu or One Item From Gold Menu {$190}
Gift Card or Private 4 Person Lesson: Each Student Make & Take Two Items from Silver Menu or One Item From Gold Menu {$370}
Includes: 2-hour lesson, Coffee/Tea, Snacks, Garden Access & All Materials
No Experience Needed! However, we offer classes for a wide range of experience levels as well. These classes will cater to you and your skill level(even if that's non-existent), and what you want to get out of your Experience!
You will learn how the items you select are made and have your hands in making items you choose from our class menu. You keep what you make!
Buy the pass and then Call 720.535.7244 or email SpectraArtDenver@gmail.com To schedule your lesson!
21+ONLY Must be 21+ With valid ID when you arrive for your class.
Please Let us know if this is a gift card by choosing that option below!
If you are purchasing this as a gift and would like us to Snail Mail you a pretty printed out package with the gift card, menu, and some sweet treats choose that option during check out. AT NO EXTRA COST!